I know it has been a CENTURY since i last blogged...
but i do have an excuse...
EXAMS.
but anywho, i blog about the
canon go green
event which happened on 18th October
(i think...)
"what the hell is that?" you may be wondering.
basically, many-many people get together and plant trees so we can get more oxygen and won't die.
-I like not dying :)-
So,
Me, Yau and my cuzins(jojo, kimberly, kelly, joel) beramai-ramai attempt to save the world.
When we reach, they overloaded us with all sorts of GOODIES!
FREE :
bag
shirt
pen
hat
badge
etc.
my badge: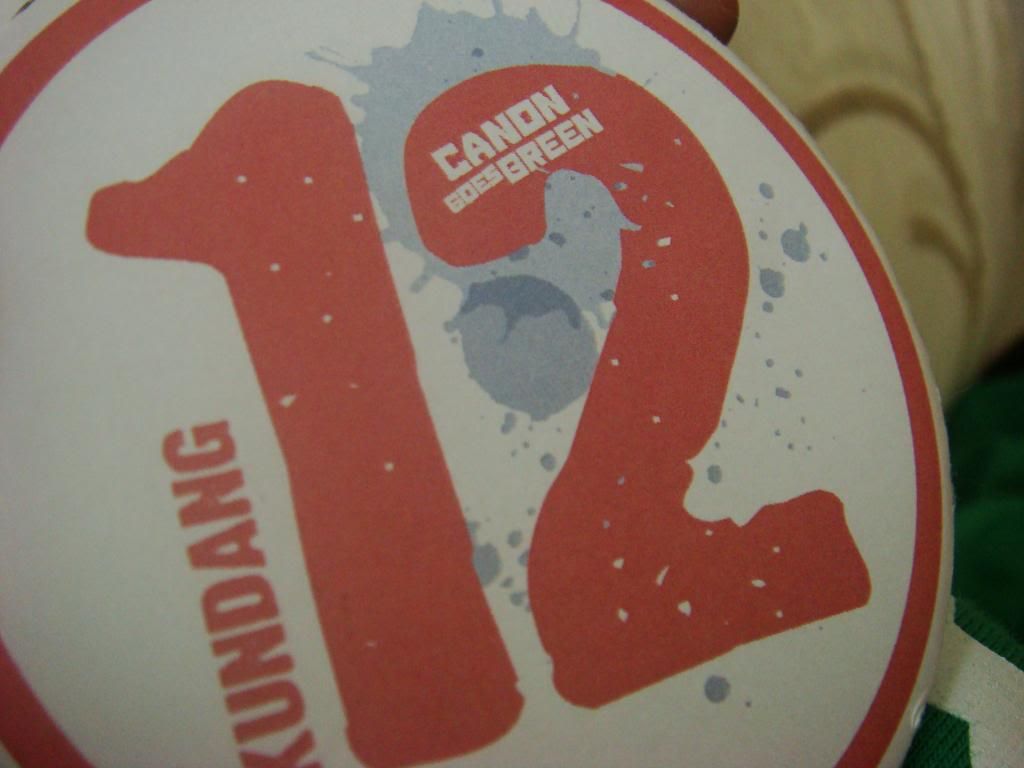 (this shows which area we plant our trees at)
Then they ask everybody to finger paint trees.
No, not in the kindergardener way, THIS way.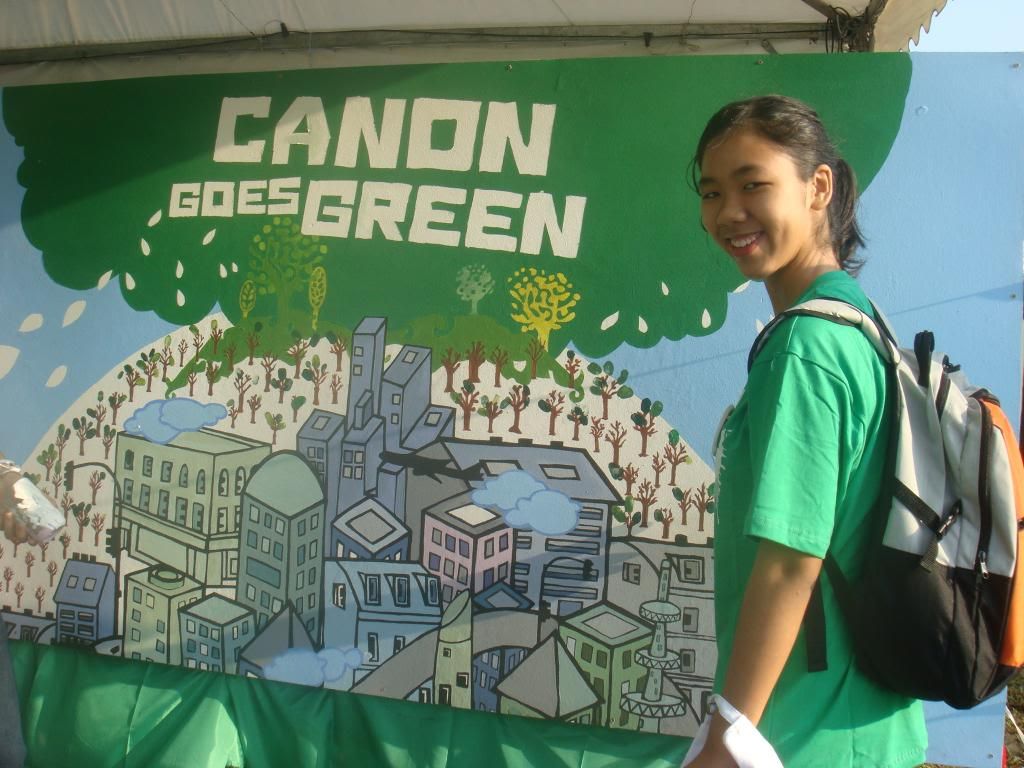 (our fingerprints are the leaves if you cant see)
and we also enjoyed the lovely wind...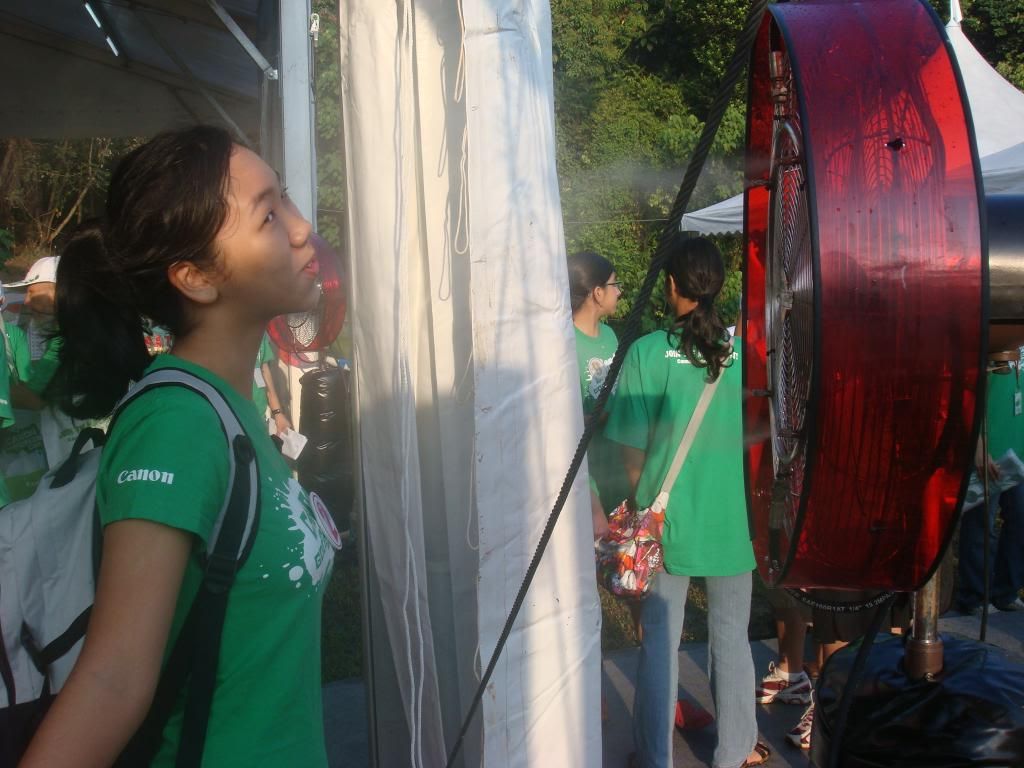 I love this type of fan!!!
This event even has their very own mascots: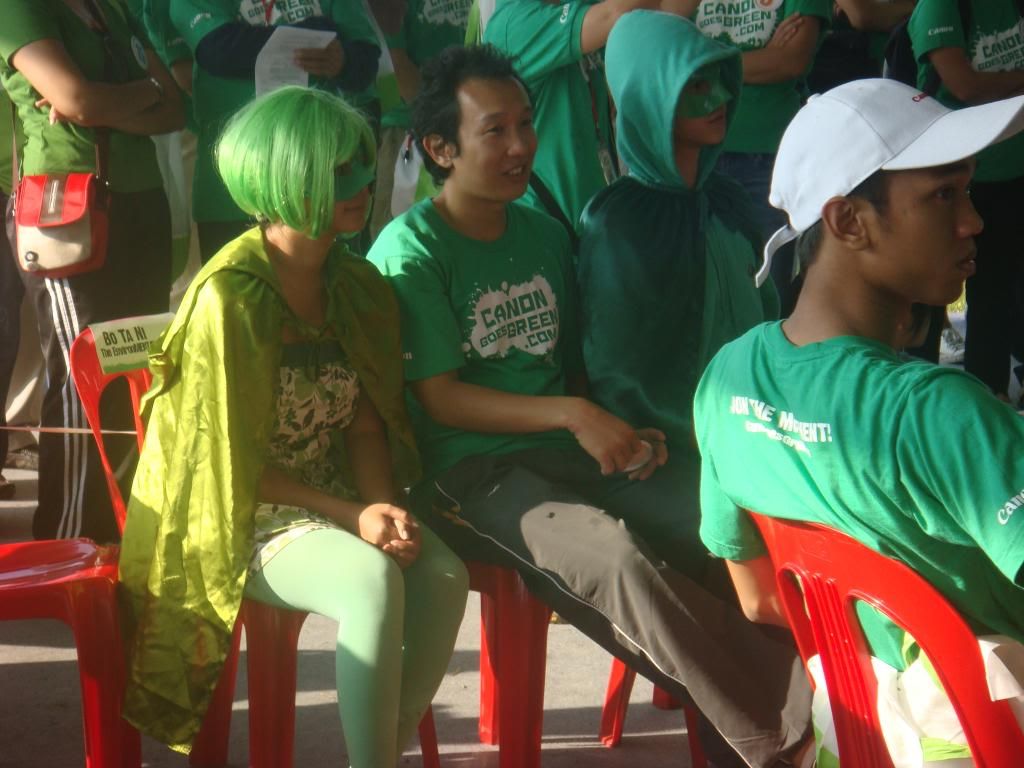 meet the environmentals! (i do NOT remember the character's names >.< ) now,
how to plant a tree!
1. Get a sapling.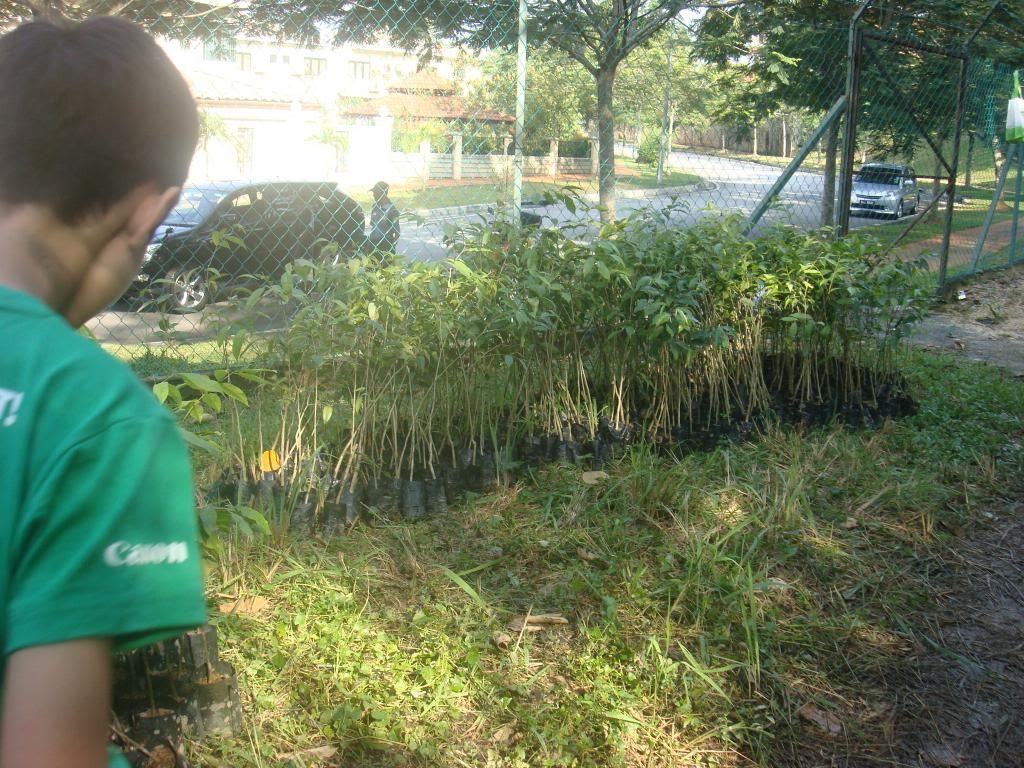 all the baby trees waiting to be planted.
Find a spot to plant your tree.
They put the sticks as indicators of where to plant.
Cut open the plastic around your sapling.
Take out your sapling.
Put it in the ground.
Cover the bottom of your tree with soil.
Pat the ground around it.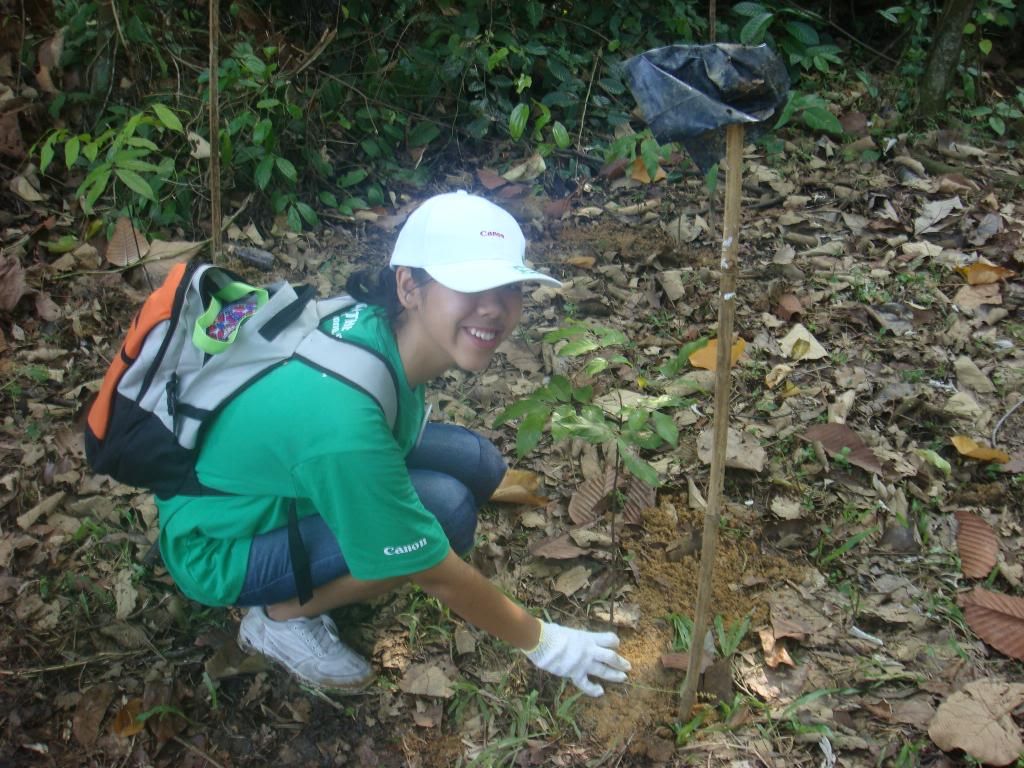 Then, step on the ground around it so it's more mampat.
lastly, POSE!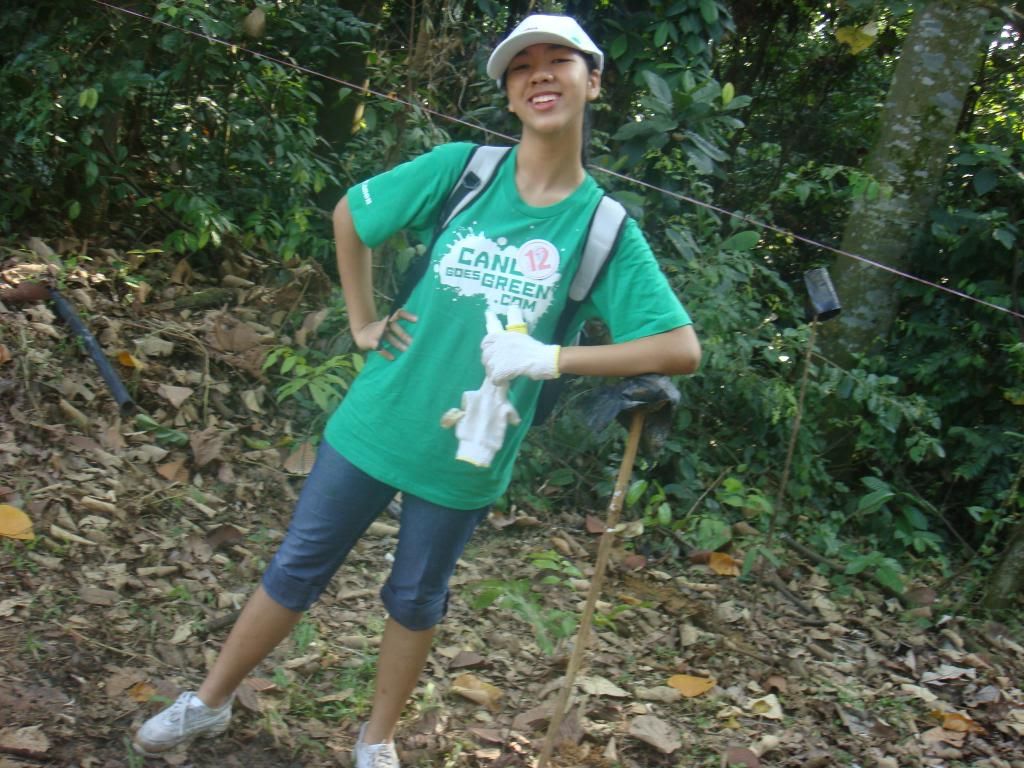 see my little tree?
And when your done planting all your trees, its time for clean up!
jojo smiling with her trash bag. :)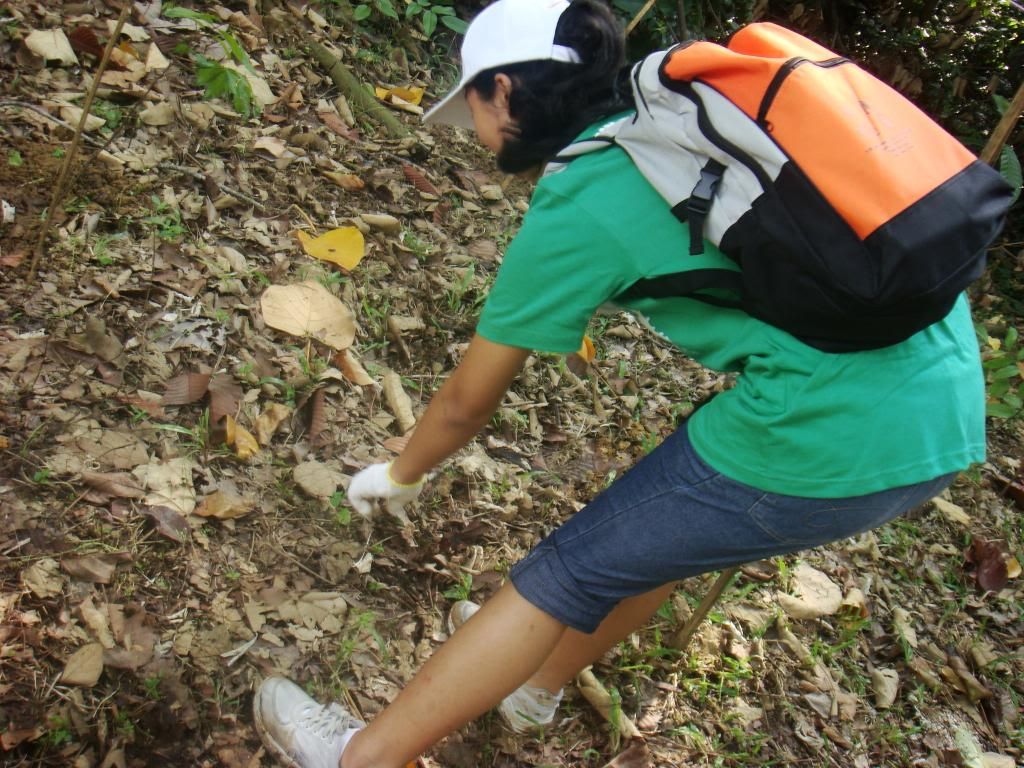 good girls like me pick up trash.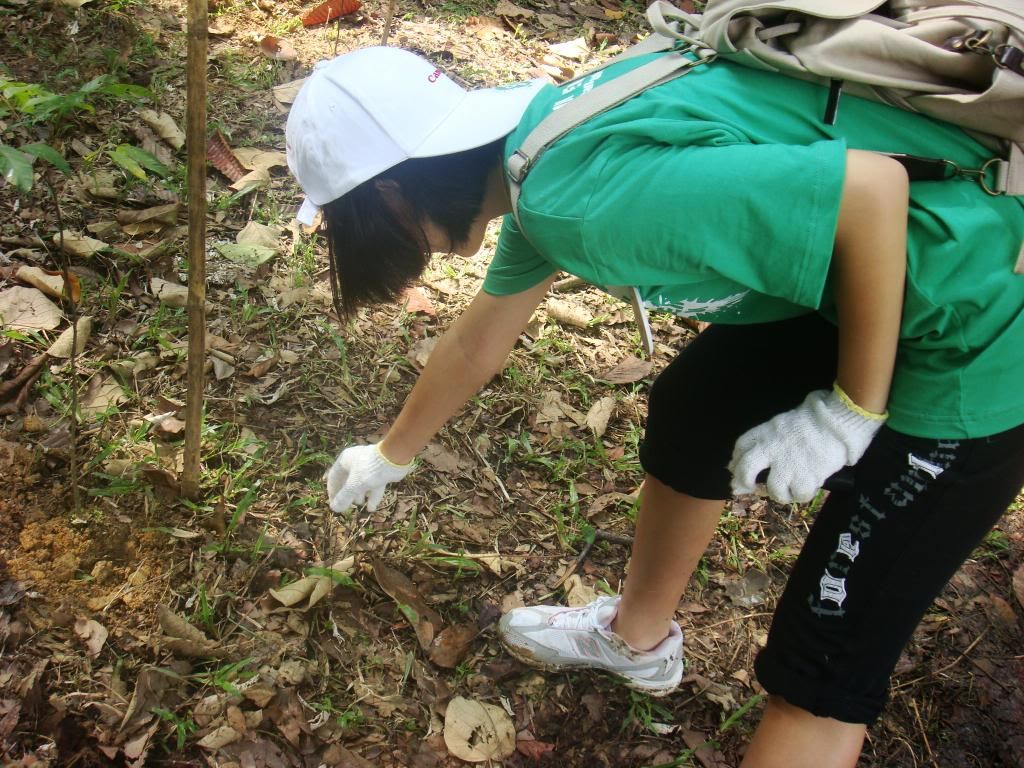 yaus a good girl too, see?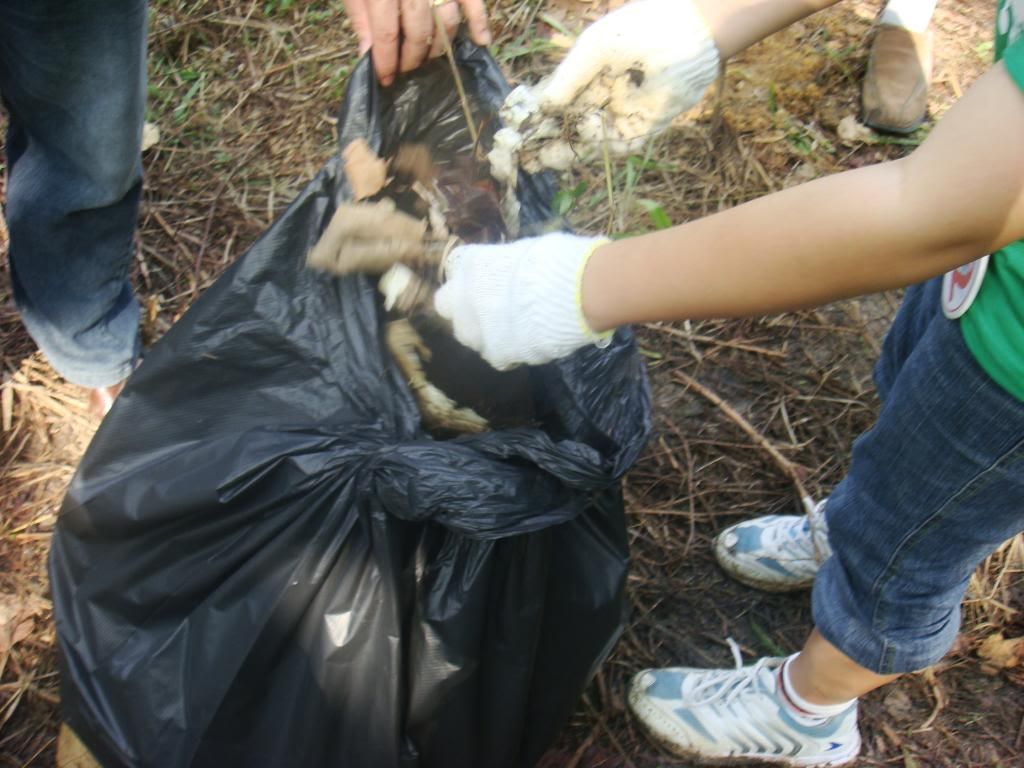 So much trash the bag is over-flowing.
Geez! what's wrong with these litterers?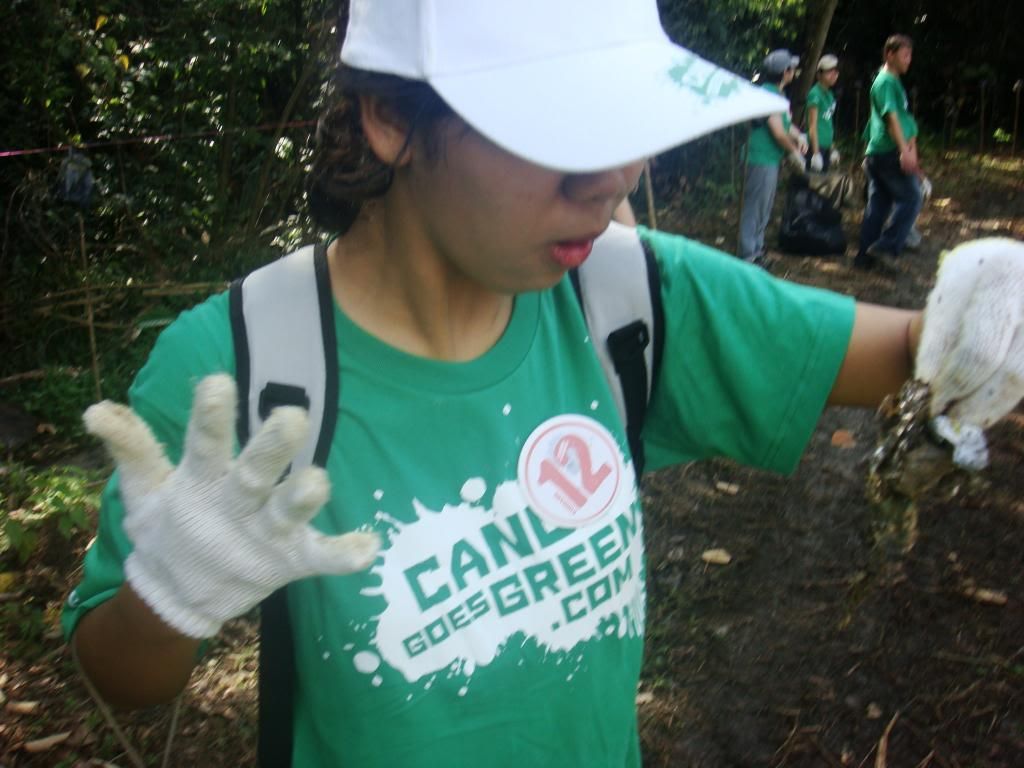 "Yuck!"
We even found this giant random rubber thingy.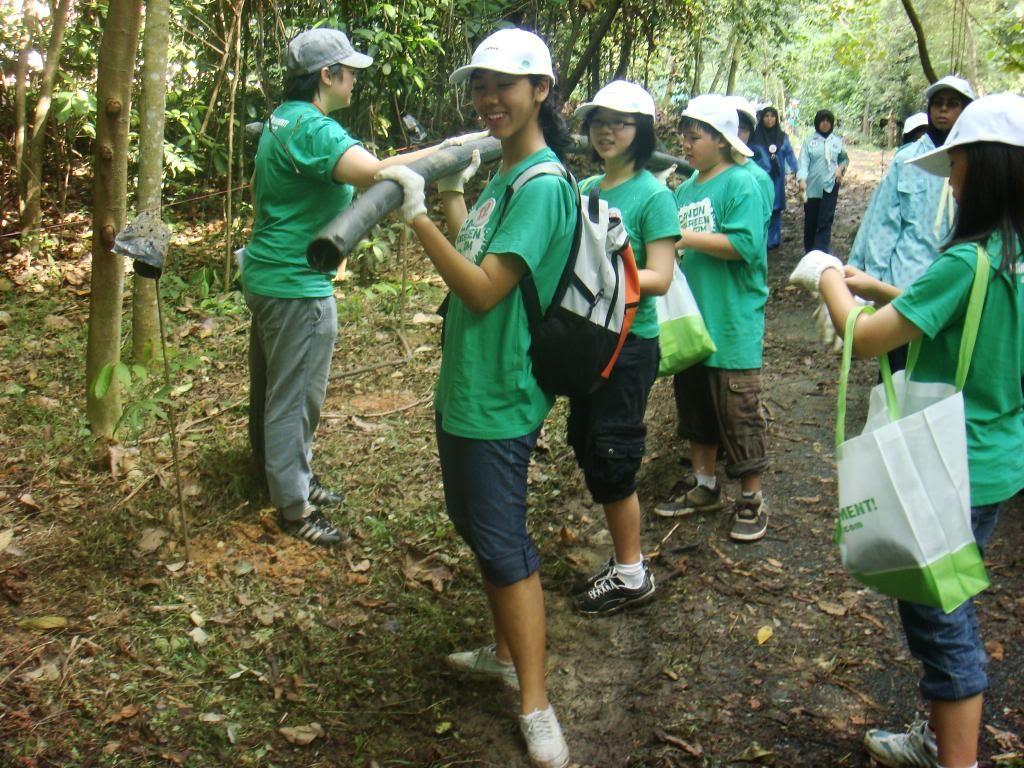 Like the good kids we are, we brought it down with all the other trash despite its fatness. :)
GROUP PIC!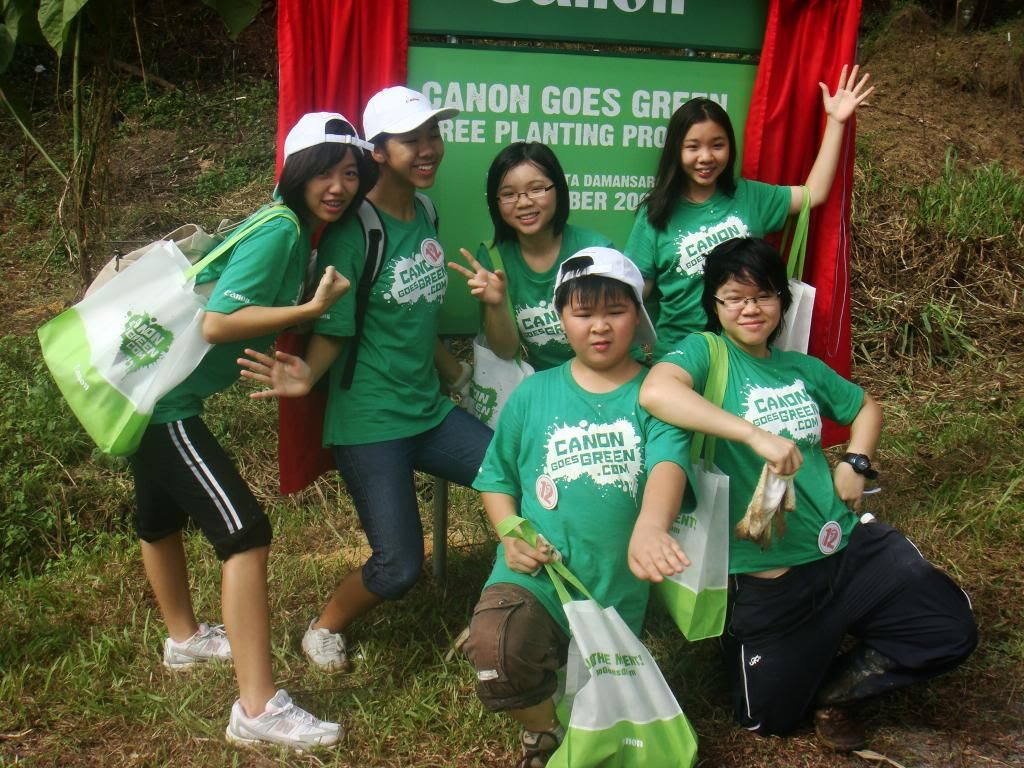 from left clockwise: Yau, me, jojo, kimberly, kelly, joel.
wo ai wo de cuzins. XD
So once your done, you can wash your hands in this big tangki.
What kind people. Just for that, we WILL
jaga kemudahan ini.
but omg, CHECK OUT THE MUD.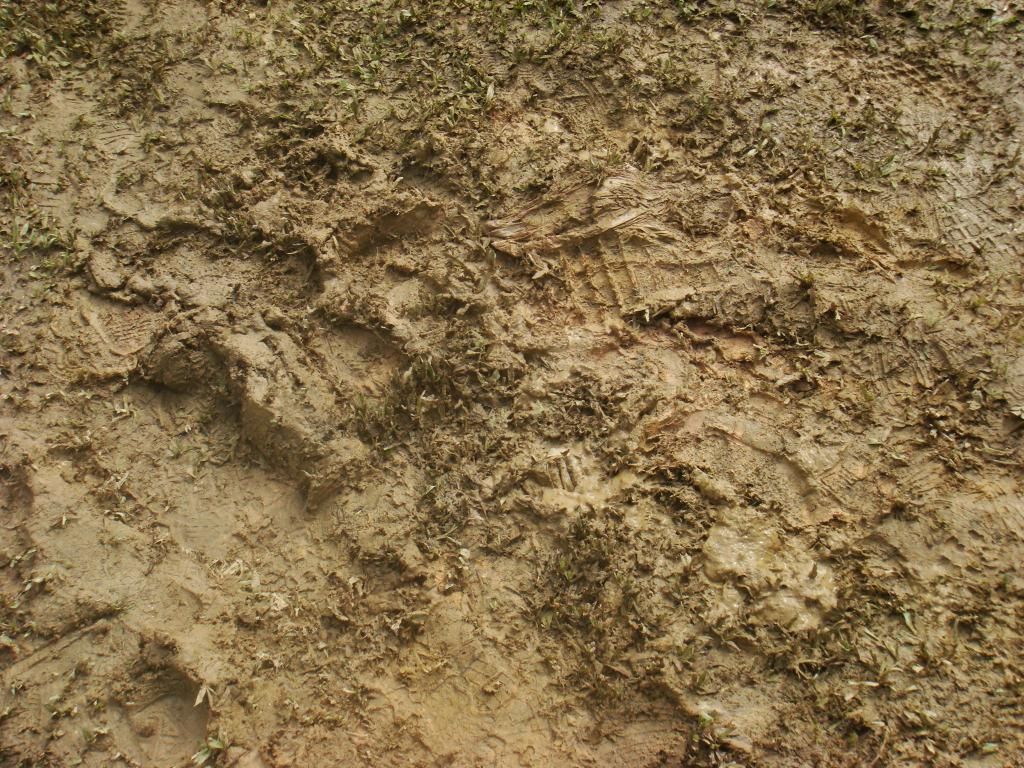 and if you need to take a leak, theres another kemudahan for YOU!
a long row of first class port-o-loos. :D
(and for some reason, they DON'T STINK! i guess no one had to poo-poo)
food was actually GOOD.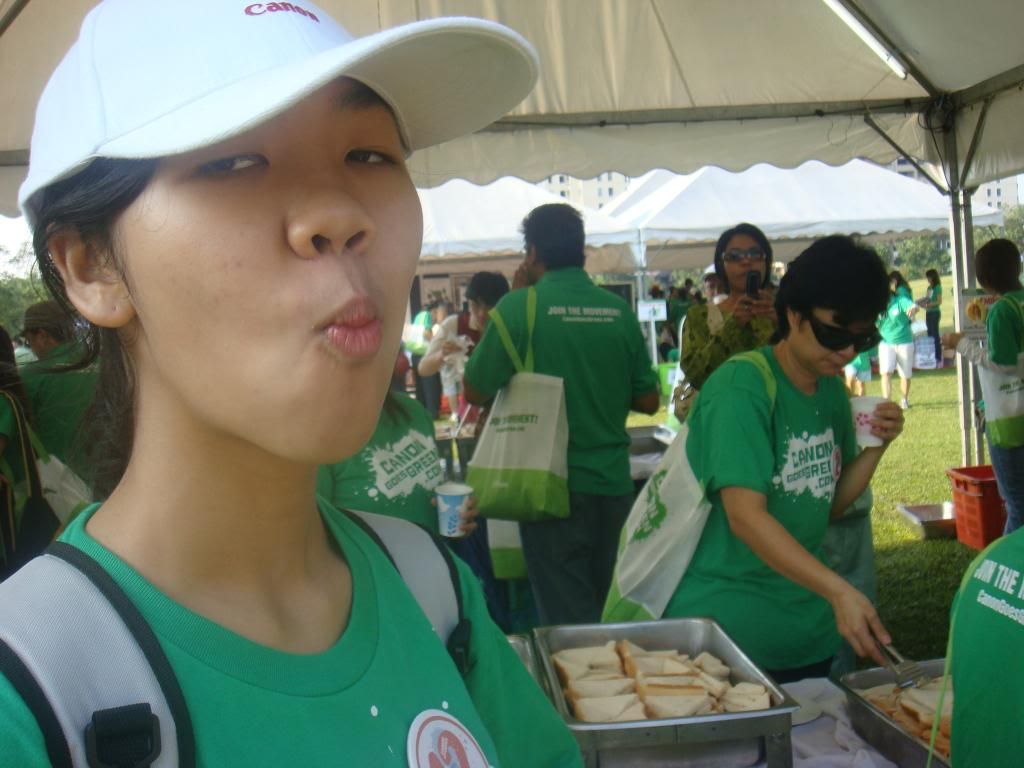 nyum...
Among the items on the menu,
currypuff,
sandwiches(chicken ham, egg, tuna),
nasi goreng,
fried beehoon,
sausages.
And there was face-painting too! Of course, yau n christine went.
Christine likesies rainbows :)
the lady paints me.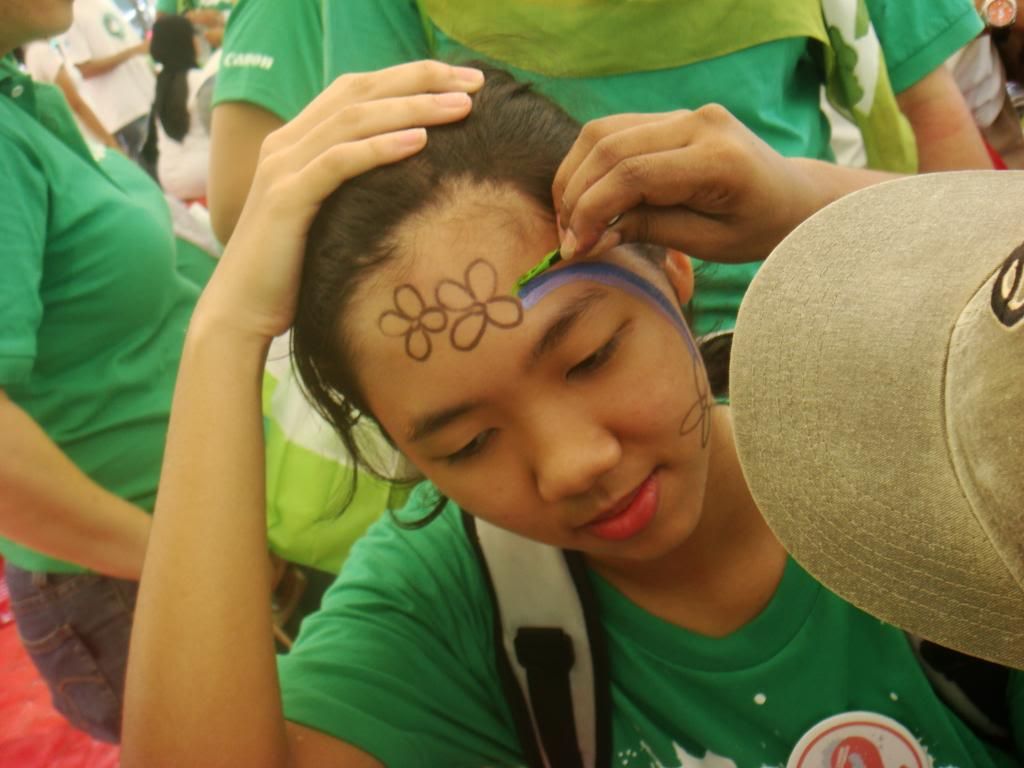 The finished masterpiece.
now yau's turn:
The finished piece.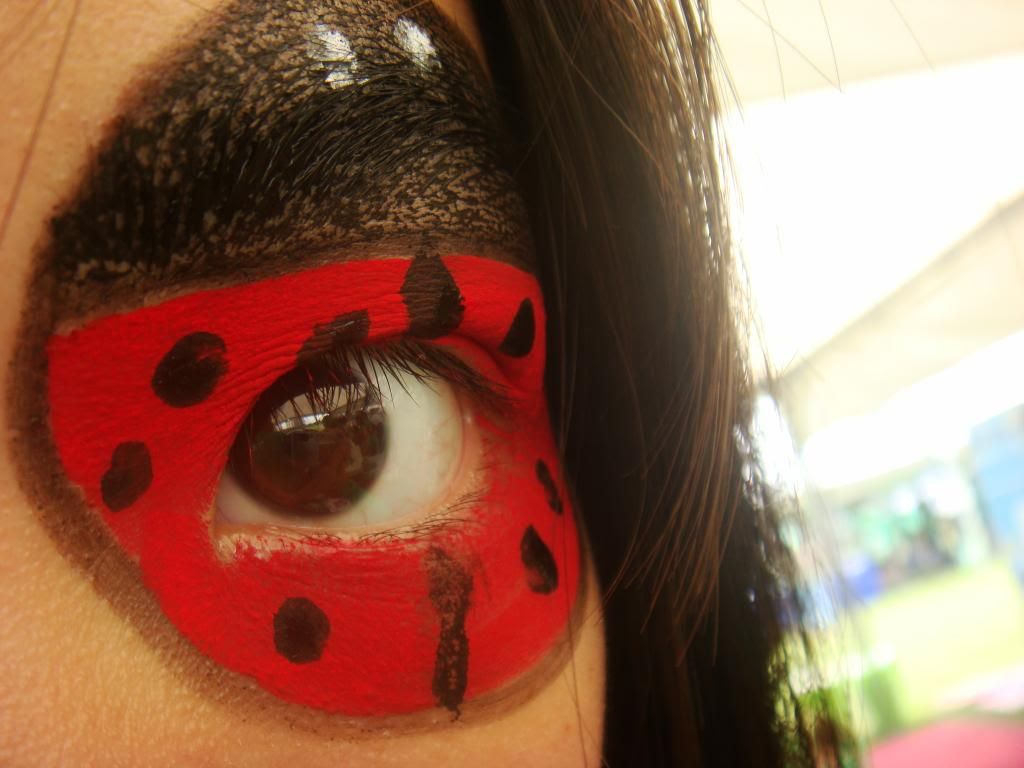 Hard to believe she's not a lala, no?
or is she???
now, together!
Sunshine.
Not So Sunshine but still Sparkly.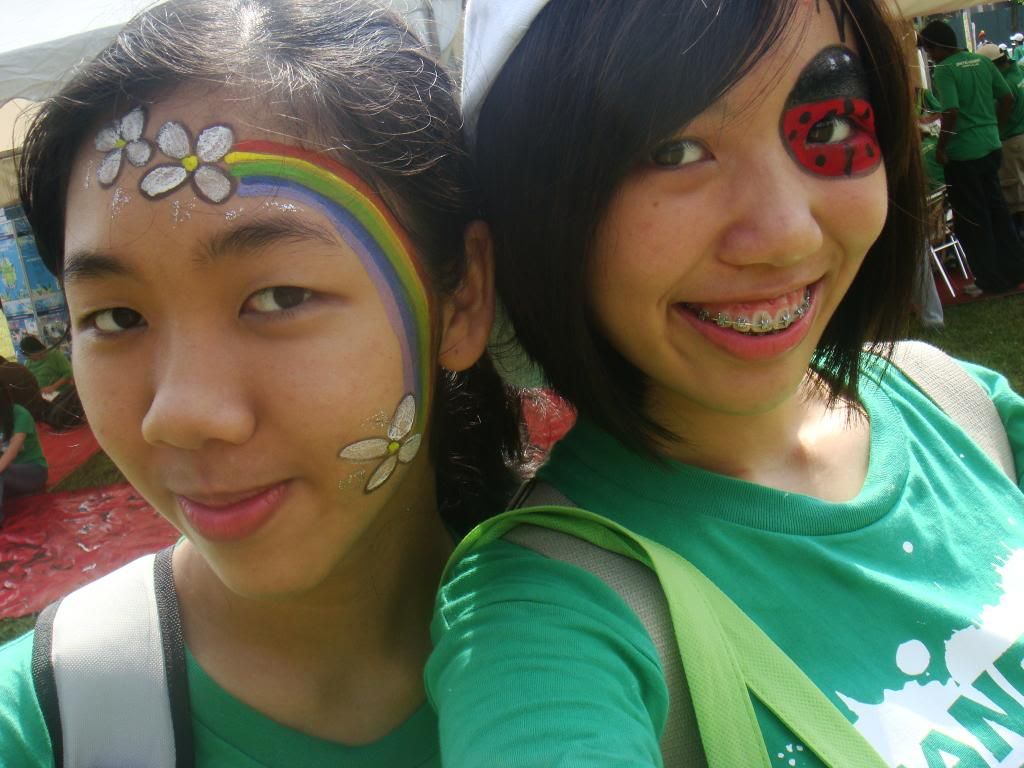 Soon, it was time to leave.
but not without another souvenir!
They let you take FREE pictures and then they PRINT it there and THEN for YOU!
check it out.
i scanned in these:
Me,yau and my cuzins
yau and christine try to act tough.
random pose. (hey after all, its FREE!)
My shoes after the whole thing.
Thank God i was already planning on burning this pair.
Altogether a fun filled event.
That's all for now, sunshines. Keep sparkling. :)